jpilot-Mail
jpilot-Mail is a plugin for jpilot which enables you to deliver mail that was written on your pilot and upload mail that you received to your pilot.
jpilot-Mail sends mails via SMTP. This code was directly recycled from my other GNU software project, masqmail.
Online user manual thanks to Sarah George
Source Download
Old versions
Authors
Licence
This software is protected by the GNU GPL.
Screen copies
Main J-pilot window: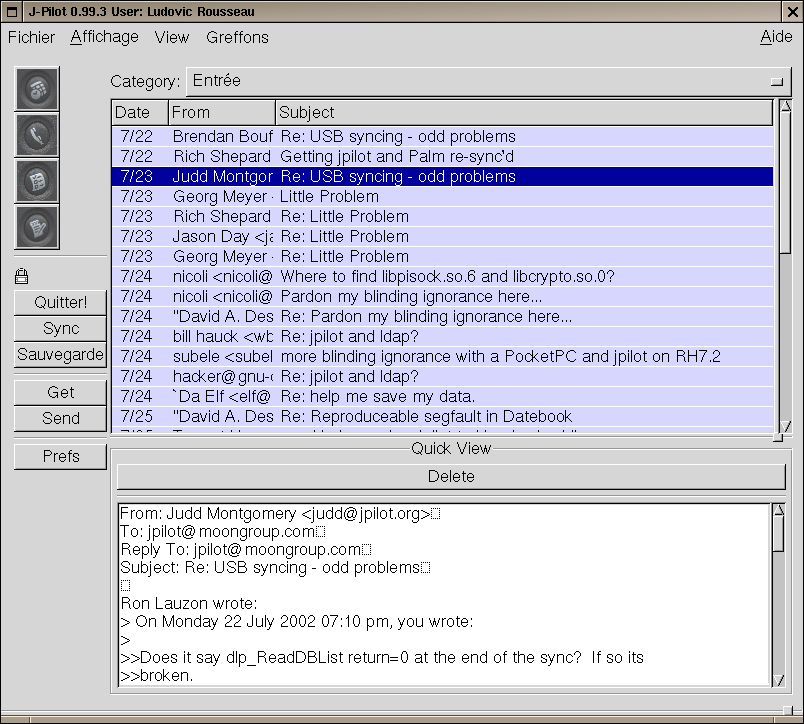 One preference window: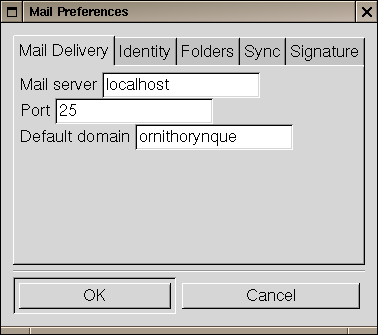 Debian

See also the jpilot-mail Debian page.
since 13/09/2001.
---
Ludovic Rousseau, (c) 26 June 2001, last update 15 June 2002.